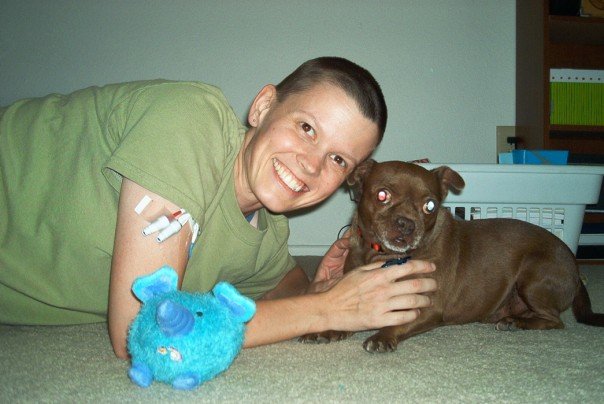 My name is Heat. I'm survivor of Hodgkin's lymphoma.
While the experience of a cancer diagnosis is fraught with emotions, expectations, and needs of many kinds, in my experience one of the least addressed is the gap of understanding between patients and their friends and families.
Those around them often want to help but simply don't have the tools to express their empathy in a helpful way. Their discomfort about the subject can even lead to saying words that are hurtful.
I'm going to change that.
I'm creating a set of empathy cards designed to help friends and family know what to say and what not to say to better support their loved one with cancer.
To create this, I'm drawing directly from the experiences of cancer survivors and their caregivers and it's important to me to get as wide a perspective of possible to create an inclusive tool that will help a wide variety of people.
Have you had cancer? I'd love to talk with you about your experience, good, bad, or otherwise.
Have you been the primary caretaker to someone with cancer? I'd love to talk with you about your experience.
Do you know someone who is either of the above? I'd love for you to connect me with them.
The many conversations I've had so far have been beautiful, terrible, humbling, uplifting—the whole human experience. The more I've had, the more convinced I've become of the deep need for this to exist.
If you're interested, I'd love to talk with you. Fill out the form below and I'll get in touch to answer any questions you might have and set up a time.