Last weekend, Climbing Daddy and I went for a run in the neighborhood. No Rocket Kid plus nicer late-fall weather meant it was almost 9:00 by the time we got out the door.
Our planned route was blocked off by police tape and cars, and we could see a car had crashed into something where the street and the canal intersect. We wondered about it for a minute, then forgot about it.
Climbing Daddy sent me a photo from a walk he took a day or two later.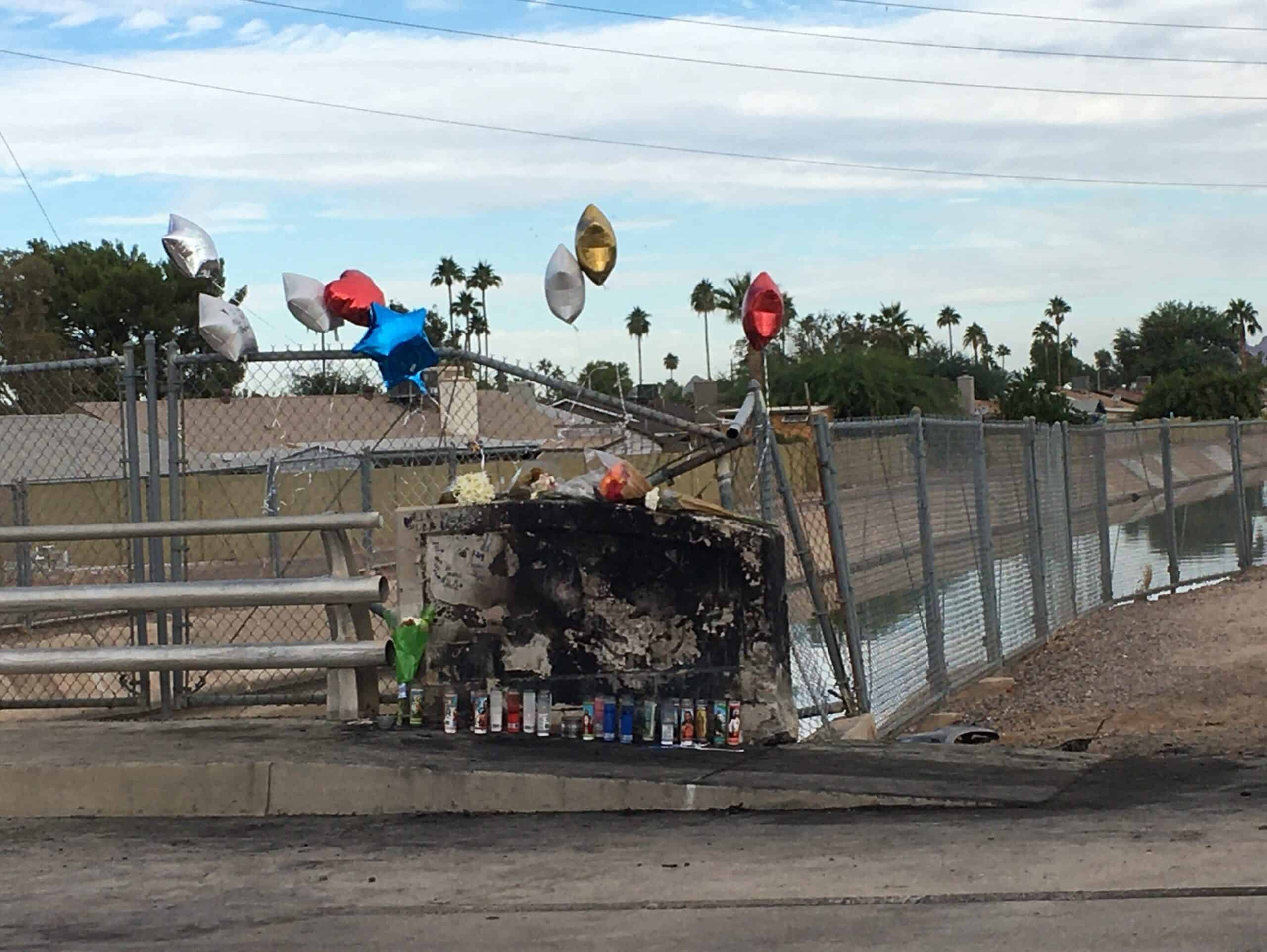 Oh no.
I looked it up, and sure enough, two teenagers died—the driver and a passenger. At 6:45 that morning, they were driving "well above the [25 mph] speed limit," hit the curb, crashed into a pole, car caught on fire, both died.
I've walked and biked that section of road what feels like a zillion times during pandemic, and often enough before that. The closest park to here is just beyond that intersection. Rocket Kid has biked himself to that park.
The road bends just a little to the left, so if you're not paying attention and go straight, that's exactly where you'd crash. Also, there's a small incline as the road goes up and over the canal which I imagine would be great for launching a vehicle at high speed.
It's a residential area. The canal runs between an elementary school and a park. Between those three things (the canal, the school, the park), there's a ton of foot and bike traffic in that area.
While we're in no way lucky that the two boys in the vehicle were killed, we're lucky that the two boys in the vehicle were the only ones killed.
I think about the families of the two boys, how they're missing their sons or brothers right now.
(I do wonder where they were going at 6:45 Sunday morning. Zero percent judgment, one hundred percent curiosity. It has come out that the passenger was a baseball player. Maybe they had a game or a tournament?)
I think about my boy as he gets closer to the age where he'll take off with friends on their own.
I think about how many times I've walked, run, biked in that exact spot, and how in any of the summer months, I easily could have been right there at 6:45 on a Sunday morning.
I think about how fast things can change.
Hug your people a little tighter. Every day, not just when someone else's misfortune reminds you to.