The neighbor with the amazing front yard has another cactus in bloom. I haven't seen those neighbors in a few days, so I haven't been able to ask about walking in their yard to take pictures, so all photos are from the sidewalk. No macro and limited on angles.
I'm glad I took whatever shots I could get and didn't wait until I saw them—by evening when I walked by, the flowers had closed. Cactus flowers are often short-lived like that.
While I was walking the dogs, I noticed a weed that I wanted to take shots of. As is often the case, it was a little breezy, but I got a couple that turned out pretty well. The flower is roughly the same diameter as a pea.
A different neighbor's house has pretty weeds, too.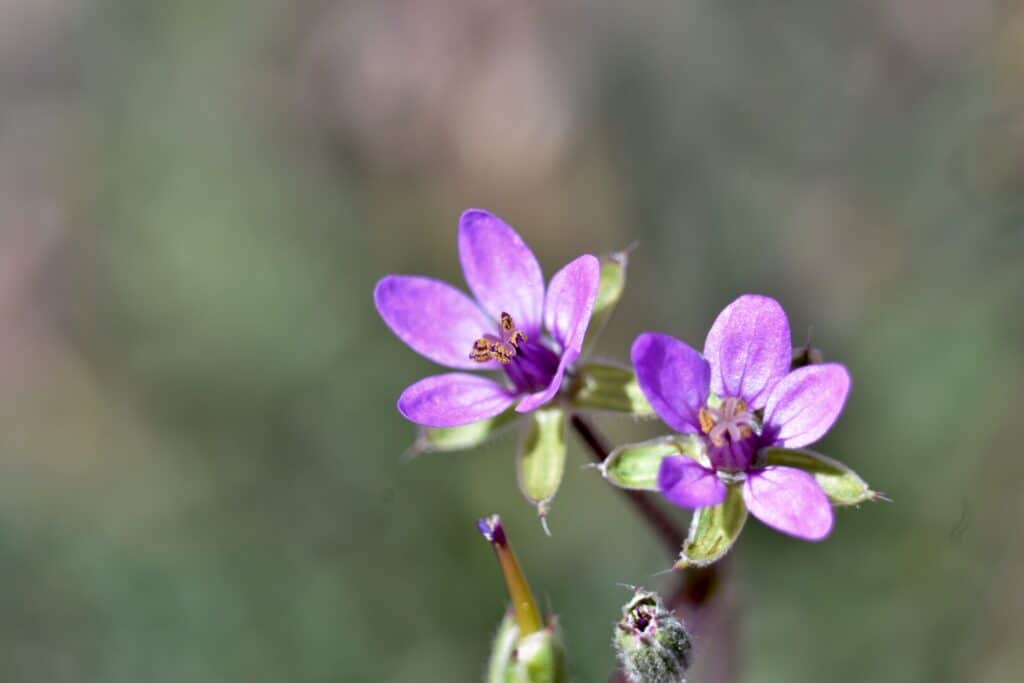 I've been wanting to capture some macro shots of a bougainvillea since learning that the gorgeous pink petals aren't actually the flower, but the small white bits inside are the flower. I was out in the neighborhood with the camera, the macro equipment, and the tripod and finally had my chance.
My efforts didn't yield the results I was hoping for, but the shots aren't terrible. This first one—do you like it better in color or black and white? (That center line is a slider to see the full shot in either incarnation.)
Finally, next to the bougainvillea was a bush that I don't know the name of with pretty purple flowers. Only one flower that I saw had purple spots on the inside.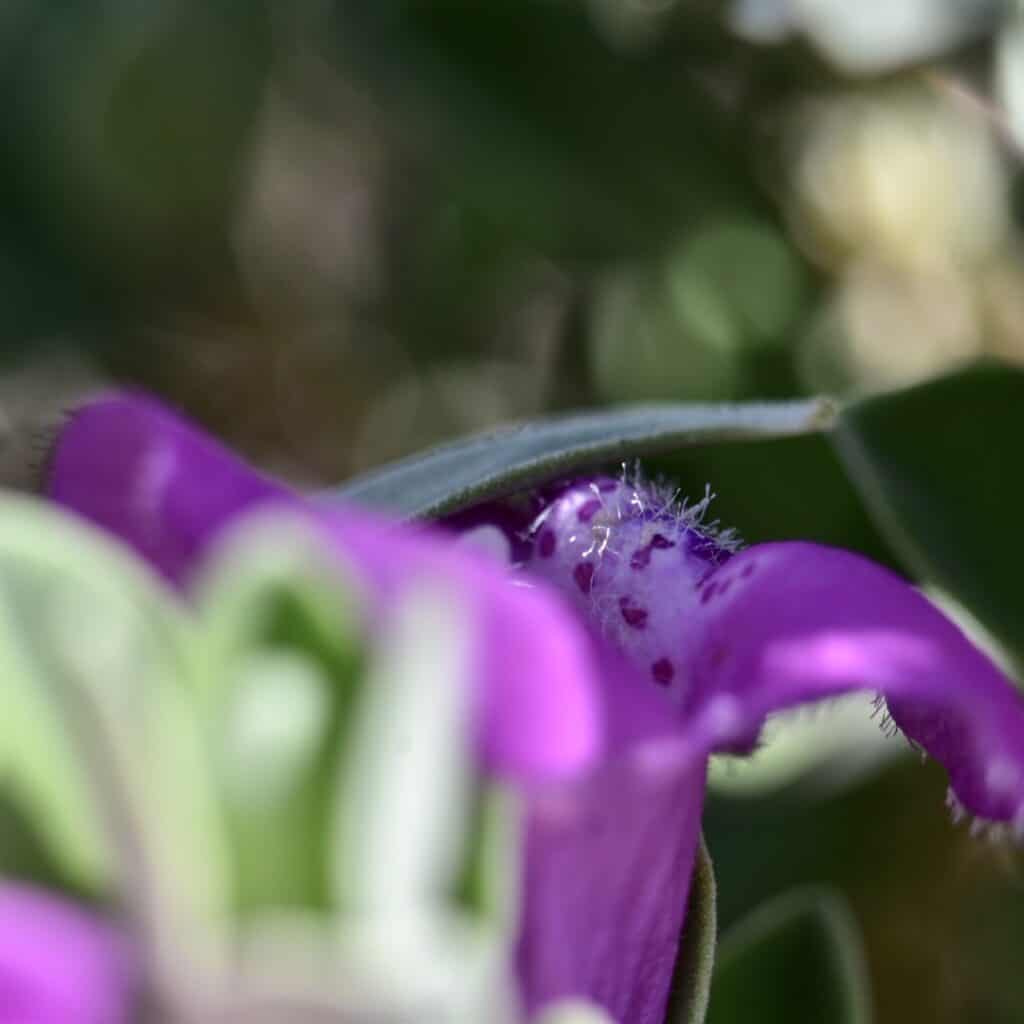 So many details to see, just in the same few blocks that I've travelled a zillion times (or so it feels) in the last year and change.