"Hey, you got a card from someone," The Climbing Daddy said one day last week when he brought in the mail.
There wasn't an occasion or anything attached to it—just a card that said, in sum, "I'm glad our paths crossed" from a relatively new friend.
It was lovely. It made my day. I have it standing up at my little workstation in the living room.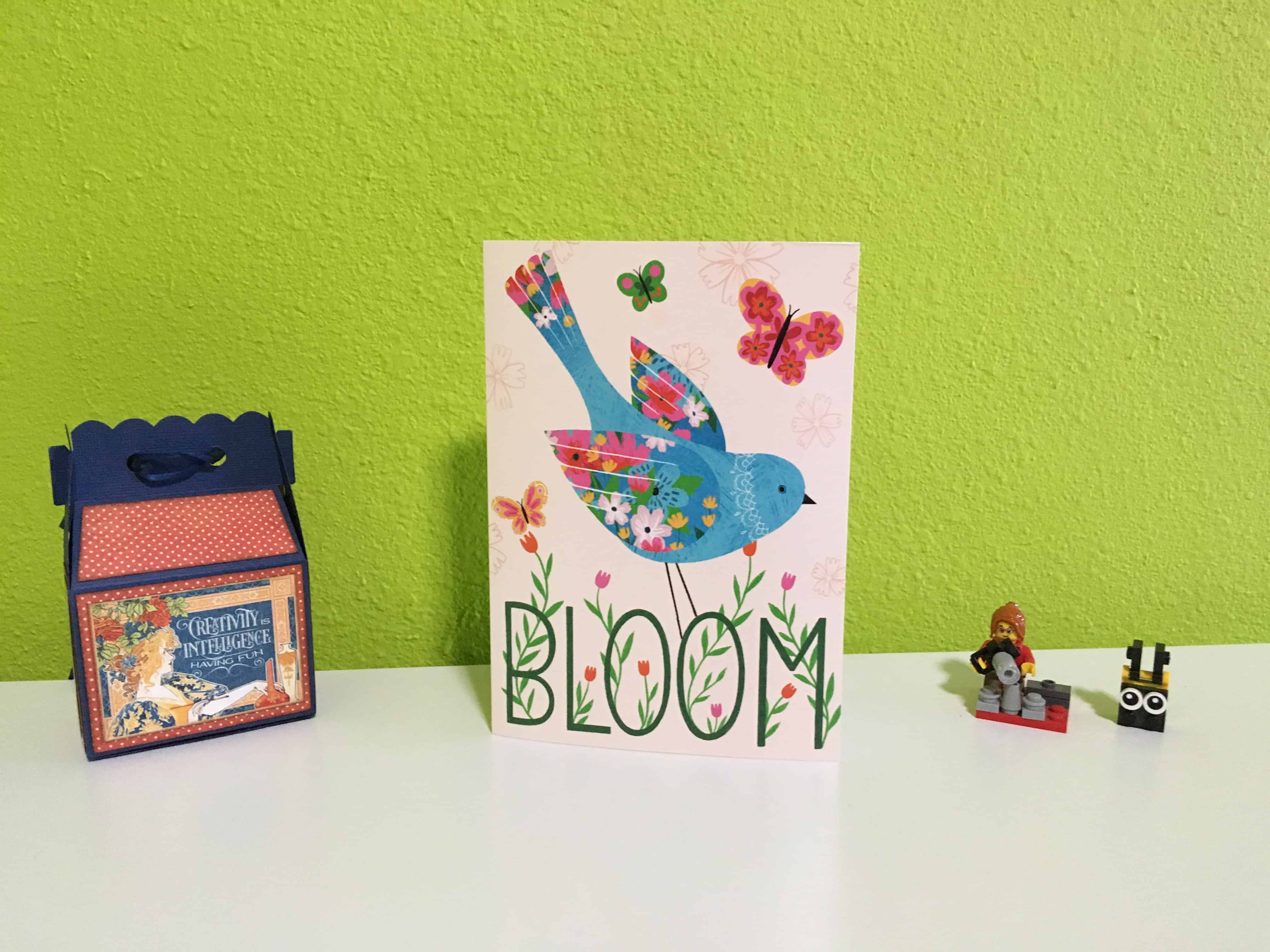 Ten days ago, I injured my foot. I thought it might be broken with a small or hairline fracture. X-rays indicated otherwise, but I couldn't put weight on it for several days, couldn't walk on it normally for a week, and still have a limited amount of walking I can do before it complains.
A friend lent me a pair of crutches and a kneely scooter so I could get around better. The crutches she had handy but the scooter was a bit of a pain on her end. And she delivered both to my house.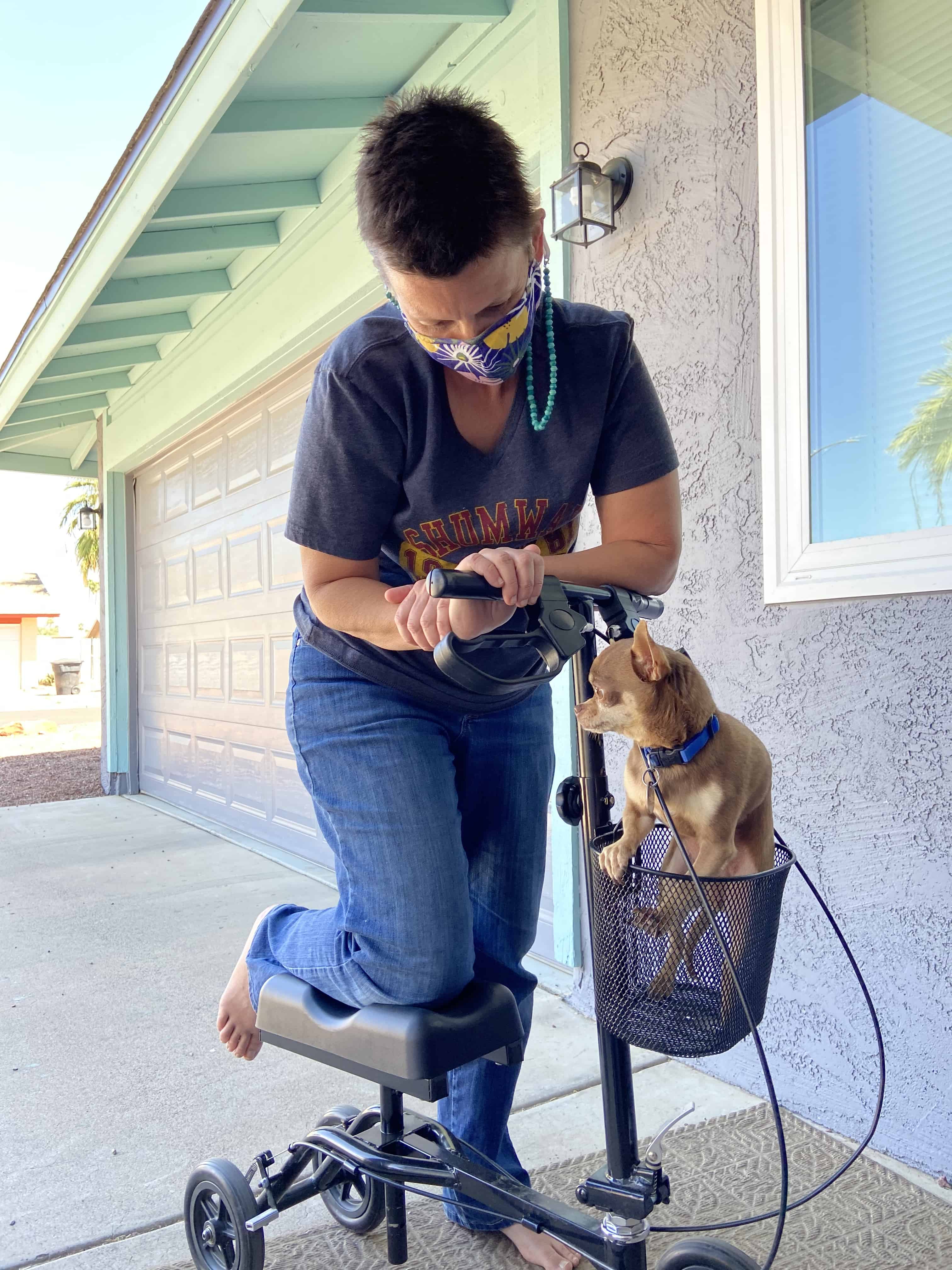 The dog was already here and did not go back in the basket. He wasn't a fan.
A few weeks ago, a friend gifted me a copy of a book she had told me about that sounded really interesting. (I finished reading it last week! It was as good as I'd expected.)
All of these incidents made my life better.
We underestimate the goodness we can bring to someone else's life through small gestures. One of those cost nothing but time and gas money. The next cost a card, a stamp and some time. The last cost a paperback book.
Most people are delighted by happy surprises (though many prefer not to have an audience for said surprise). Mailing a card or ordering a book or giving/lending something you don't need right now (or ever) can be a bright spot in someone's day.
And also—the other things on my work station?
One was a box that a paper crafting friend of mine made for me for my birthday that I keep there because it's lovely (the lead photo is a close-up of the front) and sums up where my professional life is right now.
The other is a LEGO minifigure that Rocket Kid made of me with a camera. The hair is more generous than mine, but I love the camera detail. (The other LEGO is a critter he made. We disagreed about whether the two black pieces are antennae or legs.)
All that to say—sometimes, things are not only nice in the moment, but they stick.
Take a bit of time to do something for someone, whether it's someone in your house or not. (Imagine the surprise someone in your house would have to receive a card in the mail from you!)
Do something not electronic. Make a phone call, send a card or a letter or a small token gift, see if you have something someone else can use. Make someone's day. It'll make yours, too.
Who are you going to delight?
---
If sending a card is a great idea and you don't already have some on hand, you can find beautiful cards that come with stamps already affixed here.